Verembrand and Zaytun Family Trip 2017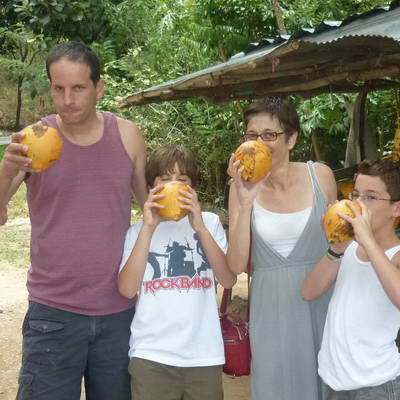 It has been two days since we have returned from our amazing family trip of two weeks in Sri Lanka. We are still shocked and overwhelmed by the experience and how it was so much more then we all expected mostly thanks to Ziv. I would like to highly recommend Ziv to help you plan and guide you in Sri Lanka for several reason, first the whole organization and preparations, hotels, sites were truly planed professionally and we were closely guided by Ziv.
Second, Ziv speaks Hebrew, true can rent a a local guide, but how often do you meet a guide that lives there and speaks your language. This fact made our trip much more intriguing for the kids, Ziv knew how to emphasize every explanation in a fun way that gave the trip a whole new amazing twist. Third, Ziv has the connections needed to make your trip in a whole different level in means of drivers, minibuses, clean services, good markets, etc. furthermore, Ziv was completely decided to every small detail before and during the trip, there are no words that can express how he made our trip as amazing as it was. To sum up, we are totally intoxicated from the journey we experienced and the meaning of this trip to us as a family, mostly thanks to Ziv. All there is left to do is say thank you Ziv.
המלצות נוספות שיכולות לעניין אותך